---
Kind+Jugend—International Baby to Teenage Fair Cologne, Germany, was founded in 1960. After years of development, the exhibition has now become the world's largest leading expo in the baby's and children's product industry. It is not only an important place to understand the development trends and market prospects of the global children's industry, find professional partners, and expand the international market, but it is also the largest baby products exhibition in the world. Exhibits cover travel, children's furniture, textiles/clothing, sanitary products, security/network electronic equipment, educational toys/toys and other fields.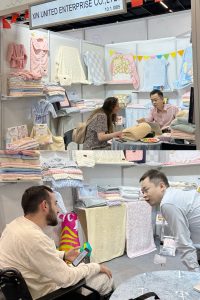 The official website of the 2023 exhibition reports as "Kind + Jugend 2023 was a total success for all participants – 15.000 visitors came from around the world to Cologne at the beginning of September and let themselves be inspired by a diverse offering of products for babies, toddlers and parents and establish valuable contacts. Around 1,000 exhibitors from 46 countries presented their new products and provided valuable impulses for the future trends of the industry. Special areas like the Start-up Area and practical lectures at the Trend Forum rounded off the trade fair programme ideally."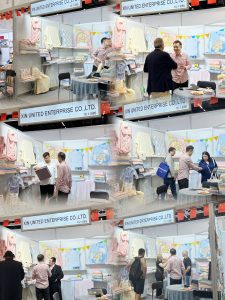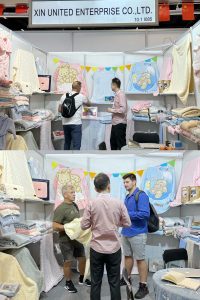 During 2023 fair, XINTEX brought its two brands, ROOBABY and PIXIE BABY, to exhibit new products, mainly three series of infant blankets, sleeping bags and cloaks. The exhibits highlighted in four aspects: design, packaging, materials and functionality to guarantee Green & Environmental friendly, Safety and convenience three major themes. This time we met customers from major European countries and some countries in the Middle East & South America. Not only achieving the expected results, but also we effectively promoted XINTEX's concept, positioning and design ideas in infant and child products, providing our customers with better products and business solutions.
XINTEX hopes to continue to bring better products and services to the European, Middle East and South American markets at the next Kind + Jugend 2024.
---